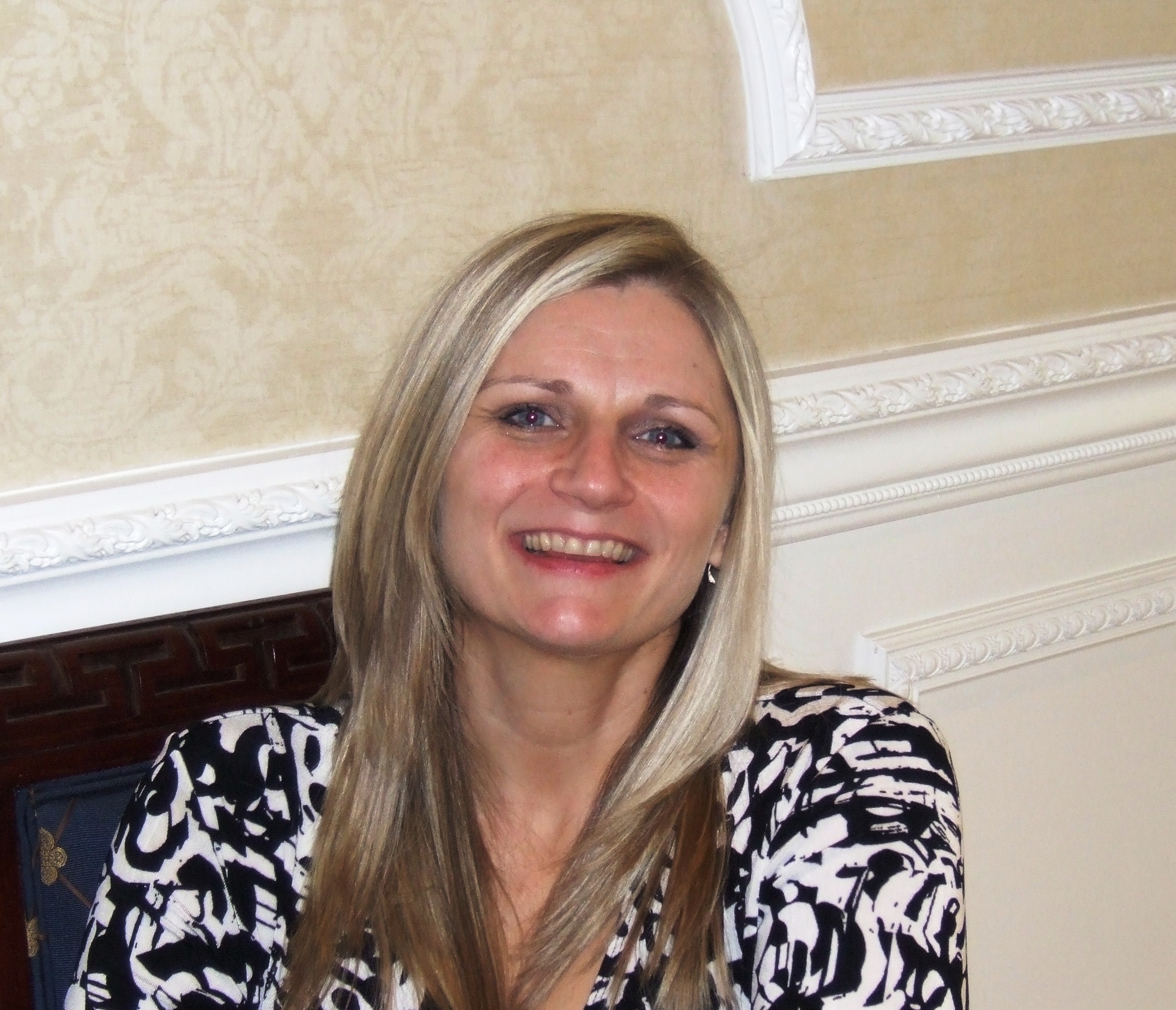 From the Desk of Diane Hochman.
Monday, August 18th 2014
The year was 1999.
I had quit my job to stay home with my two little girls and I basically ran my family broke as I forgot that they weren't paying my professional salary anymore.
I was desperate...
The phone was ringing...
The bill collectors were calling...
And I had no idea how I was going to make ends meet.
I had hit rock bottom.
I was only 32...
On the verge of bankruptcy...
In poor health and fighting depression and I didn't know how to change things.
Fast forward to today ...
My life is completely different.
In fact so much so that within the last 15 days I took a cruise to Bermuda, paid college tuition for both of the girls and bought not one but TWO cars CASH!
My family is happy, healthy and I feel like I am living my BEST life.
The past seems so far away. Unreal in fact.
So how the heck did it all change?
Well it has to do with something that I like to call...
'The GURU CODE'
Stick with me and I will tell you more.
Lets fast forward to May 2000...
I had started a home business and I was doing ok...making some money...paying off debt and finally having HOPE when one morning I woke up to find out that the founder of the company that we were involved with had died at only 44 years of age.
I was stunned...
I was shocked...
I was numb...
And I knew in a moment that everything had changed and I had to think QUICK in order to salvage our business as all hell was about to break loose.
By 8 am it was all over the news and by 10 am I knew that my business was in trouble...
But I know now that that occurrence was a blessing as I was about to get to know my first major teacher...
A man named Frank Petrocelli.
While mayhem rolled out...
Frank took me in...and he taught me the first part of what today I call
THE GURU CODE
Mr. P taught me how he ran his 4.5 million dollar a year business from the golf course and his mini yacht on Long Island.
While everyone else was working like an animal to try to get to six figures Frank had figured out how to the live the life I so desired.
Frank had walked away from owning the headache of 17 hair salons into...
A business that was pure EASE AND FLOW (imagine that!)
His favorite thing to say was,
"I've got the cookie!"
and he helped me to understand the POWER of UNDERSTANDING what I had in my hands.
He NEVER chased...
He never convinced
HE JUST WAS.
And people flocked to him.
It was via Frank that I met my next teacher...
A man named Jim...
Maybe you have met him too...
Jim Rohn...
World famous business philosopher. Yes!!! This one...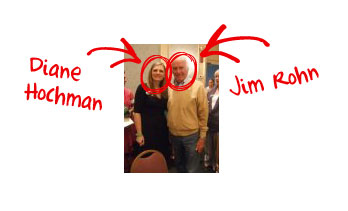 Due to sweet serendipity I had been put in a position to have some close access to Jim...via private dinners over wine and I even got to go on vacation to Montego Bay, Jamaica with him...
We sat on beach chairs...had fun...
And through Jim I took in a set of philosophies that would change my life...
Heck...
I was so lucky that I even got to hear Jim preach a Sunday service when we were all stranded at a resort without a Church nearby...
Talk about a Sunday to remember!
Things were going well...
I had dug us out of debt and we were starting to get our lives back...
I felt alive again and that sustained for a few years until all of a sudden...
Frank died of a heart attack.
And my heart broke right along with his.
I was devastated and felt lost...
I flailed around for a while...
Slipping back into old behavior patterns and watching my business wane...
I turned to the internet...
Learned some neat new ways to make sales but my heart just wasn't in it.
And then...
During one of my darkest periods when I was about ready to hang it up...
I met him.
The Cowboy.
A guy I had bought a course from a few years back who had helped me stabilize my revenue and learn how to build a list...
He was a marketing master for sure.
But what was most haunting about him was not the marketing he taught me...
Quite frankly...
You can learn that anywhere...
But the way he had taught me to THINK.
The way he had taught me to handle people...
And the way he made me FEEL.
I had used his tapes to carry me though many an emotional dark night ...
And in oh so many ways he had become my secret best friend from a far.
But now I was actually talking to him...
And that very first time we met I knew he was the teacher I had been searching for since losing my beloved Frank.
We spent TWO(2) hours on the phone that day and during that time he taught me some things I would never forget.
And that was the beginning of my piecing it all together.
That was the beginning of it all.
Over the next several years he handed to me a simple way of thinking...A set of rules...
An ALGORITHM to do business by...
He showed me again what Frank had taught me...
But now I could SEE it clearly...
He repeated what Jim had taught me...
But in simple terms that I could finally assimilate...
He tweeked my thoughts, my behavior and my belief....
Heck...He tweaked my FAITH
And almost over night the money started rolling it.
Some might have called it a MIRACLE...
I called it...
THE GURU Code to Unlimited Power, Wealth, and FREEDOM!
In 2009 Jim Rohn died...
Leaving us all behind to carry his words.
In 2011...The Cowboy left the industry...
Upon his departure he tasked me with carrying forth the LEGACY he had given me...
In a moment I will never forget he whispered on the phone to me,
"What you give away you get to keep.
When you are ready Diane...
And not until then...
After you have used the code to get on all the big stages, to travel, to make all the money you desire, to attract a crowd of loyal fans and so much more..
I want you to TEACH it."
He took a deep breath and continued...
"I know most will never use it...
but some will Diane...
And to those people you must share it."
Break it down and make it so easy a child could understand it...and make it so profound that a person could use it to change their life forever."
He said...
"I trust you...
I know you will honor what we three teachers have given you...
So before I go back to whence I came...
Will you promise me to continue my legacy and carry this torch so you can inspire, teach, and train others to create the freedom they so desperately desire?"
And in that moment I took an oath that would forever change the course of my destiny... (and the destiny of thousands of my loyal followers)
In this place and in this time after having used the 'Guru Code' to go from a broken housewife to a top earning personality in my chosen space...
I want to give you this gift!
But I caution you....
This code can change your life FOREVER if you use it well.
Abuse it and you will be corrected harshly.
Don't believe me?!
TRY IT and you will see.
I am about to hand you the most magnificent UNIVERSAL LAW concepts about humans and making money known to man.
The keys to easy street and the doorway to the life you have always dreamed of.
But with it...
Comes a responsibility.
A responsibility to pay it forward.
Use it... and then GIVE IT AWAY.
* But charge for your time because many will not be able to execute on their own.
Pretty much no one can.
I couldn't.
All three of my teachers charged me.
I am grateful that they did.
For what they charged me for their tutelage was a pittance compared to what I gained.
Over 15 years I was on a quest to find THE ANSWER.
I found it.
And now...
I bring forth unto you...
THE GURU CODE
And oh yeah...You gotta get this...
I was a housewife..
I was no one special but I was able to use this code to stay home, bring up my girls and make a great living...
Others have used it to build multi-million dollar entities...
Others have used it to be free to travel anywhere in the world you want.
Using The Guru Code does not mean you need to become a big cheese...
It means you become a teacher...
A person full of WISDOM.... a 'GURU' in your own right.
How far you want to take it is up to YOU.
Everyone has a guru inside...
And I am gonna show you how to wake up your inner-'Guru,' unleash them, and change your life in a few short weeks if YOU ARE READY...
To Your Success, Health, Wealth, & Freedom,
Diane Hochman